SGS – System Management Service Desk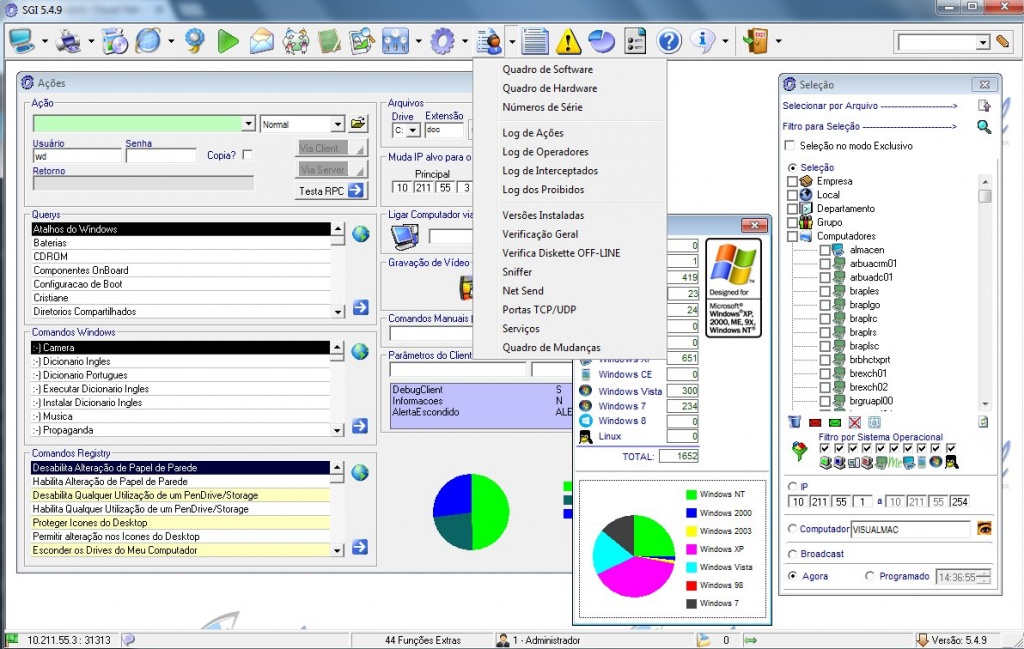 Tickets and Solving the problems
SGS – System Management Service Desk is a comprehensive tool for controlling calls and incidents that facilitates the work of managers, groups and attendance solution
SGS – With our solution, you will have at hand all incident management in your organization.
SGS
– The Solution to Help Desk, Service Desk and Call-Center
Our system is made for 100% web , requires no installation on machines of "agents" solution,
the training is very fast because the system is completely "user-friendly" 
Fully configurable, with service times (SLA) contracts, groups of solution, agents x groups, among other items.
SGS is a complete tool for controlling calls and incidents from all areas of the company
Manages and facilitates the work of managers and groups of service and solution.
Provides features to streamline, organize and track requests and appointments, obtaining the
maximum return and recording the order of service in all sectors, not only in computer science.
Each area can be assigned an SLA (Service Level Agreement), ie, in each type of area can be a
time-specific service that can be formalized in a SLA (service time per contract).
Controls through workflow, called that must be passed by different areas or different
approvers until its completion
Using a dedicated server,
100% WEB Interface,
Runs on any bank (sql server, oracle, access, my sql, etc.)
Alert realtime any request or change called,
Workflow heave with electronic signature,
Enables segregation call or called by group, dept, cost center, type of problem,
Improved productivity and minimizes rework by the repository of the knowledge base,
bank offers solutions to users,
Displays the ranking of recurrence of problems
It lists the equipment they have more problems,
Controls SLA (Service Level Agreement) and TMA (average handling time)
Enables the creation and management of different SLA's,
Controls and manages the queue for service criticality,
Self-explanatory, with e-learning,
Enables customization and extraction of reports.
Automatic Categorization,
Meets more than one unit or enterprise in a centralized manner
Provides assessment services in real time
The user is notified by e-mail every change of the call and can interact in the same way without losing the reference to the initial call.
The call is terminated by the attendant and closed by the user.
Guarantee for your company
technical and legal Guarantee.
Expert technical support 24 hours a day.
absolute secrecy in storing information.
Deployment assisted. 
Try Our Help Desk Online Right now!
Instructions
Just click the button below and start to use
User:

admin


Password:

supersenha
Guarantee for your company
Technical and legal Guarantee.
Install, uninstall and distribute packets to one or multiple machines simultaneously.
Expert technical support 24 hours a day.
Absolute secrecy in storing information.
Deployment assisted.